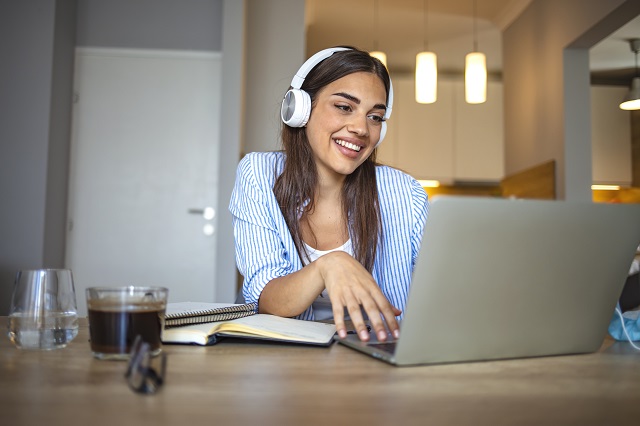 Introducing innovative educational solutions is a key part of creating an interactive and hands-on learning experience. The importance of new technology in the classroom has been further accentuated by the COVID-19 pandemic, as educational institutions had to transition to remote teaching and learning.
The challenge
To keep up with the times, higher educational institutions need to make collaborative tools an integral part of their operation. Having access to data and communication tools anytime and anywhere is now essential for teachers and students. Knowing this to be the case, the Hungarian Academic and Research Network Association (Hungarnet) was in search of a new partner to provide Microsoft 365 licences to the entire Hungarian Higher Education system. Hungarnet is responsible for the centralised procurement of 49 higher education institutions covering 320,000 students and 40,000 faculty members. So, in the process of finding the most competent IT partner, credibility and experience were essential requirements.
The right tools and solutions
Through a public tender, Noventiq demonstrated its ability to integrate the right products in the most efficient way, and won the opportunity to provide access to the Microsoft collaboration tools necessary to support distance learning. As a result, the latest software solutions now support Hungarian university students and teachers in using the best technology during their studies and work. The collaboration tools also act as catalysts in enabling remote education even in the most challenging times.
'We are thrilled to partner with Noventiq to ensure that more than 40,000 faculty members and 320,000 students will be able to use the latest technology solutions to teach and learn. The pandemic highlighted the need for resilience in education, and we're proud to implement this project to guarantee uninterrupted access to vital EduTech tools that facilitate distance learning, no matter what challenges the future may bring', said Dr. Tick József, President of Hungarnet.
'Noventiq has gained extensive experience in supporting educational entities around the world. I am extremely pleased to have the opportunity to leverage our knowledge in digitalisation and collaborate with Hungarnet. Noventiq will supply more than 400,000 Microsoft 365 licences to the entire Hungarian higher educational system. Working together, we can support Hungarian universities and colleges with our services in maximising the available technologies entirely and prepare students for digital working environments', explained Zoltán Mészáros, Vice President, Noventiq Eastern Europe.